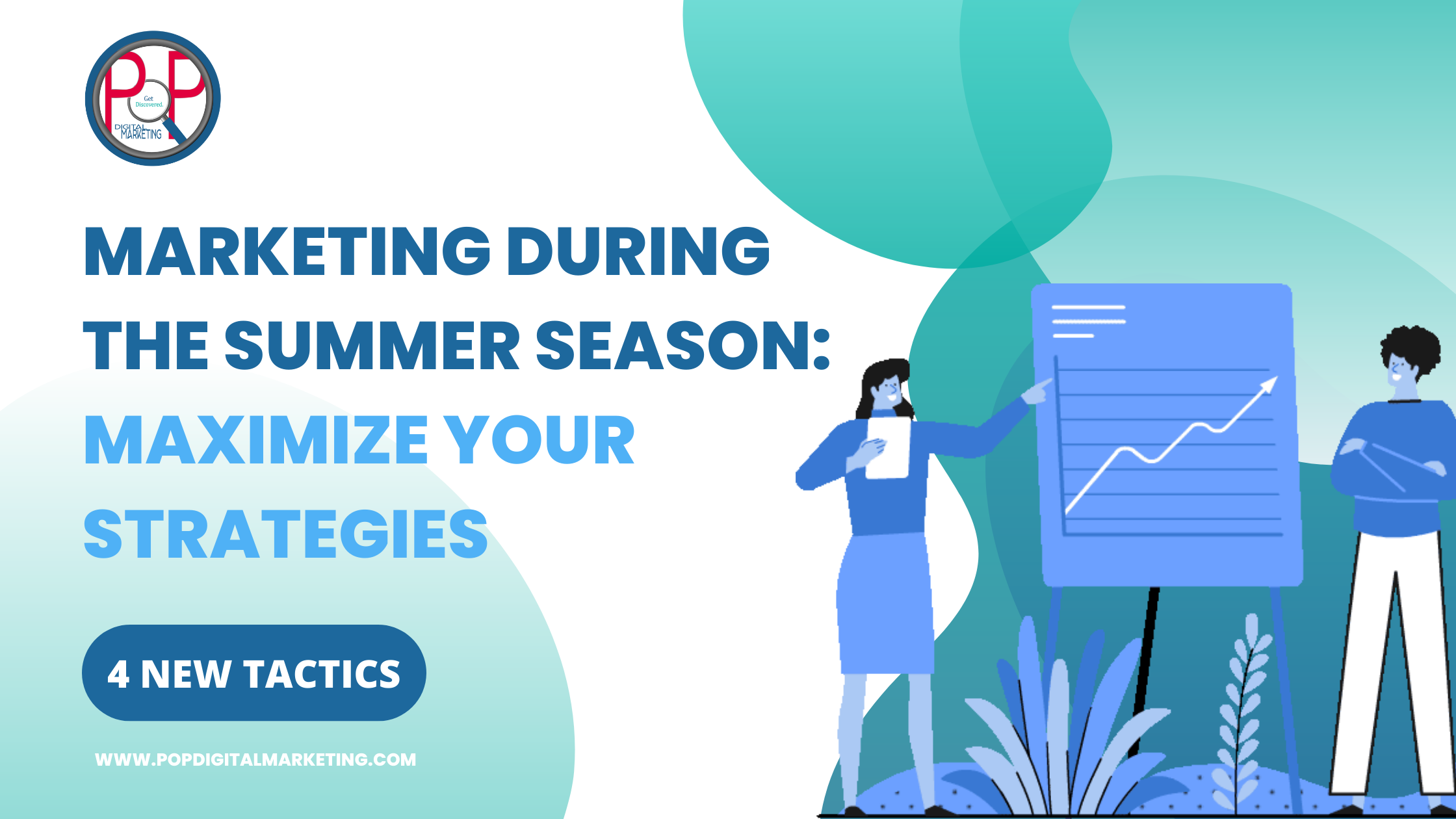 With summer in full swing, you may have seen a slight dip in engagement and sales while consumers are in "vacation mode." It can be difficult to capture your audience's attention as more people are spending less time on the internet and more time outside. According to a study by Fanpage Karma, they saw 39% more reactions on rainy days in spring, autumn, and winter than on sunny days. Despite the low activity, you can get the most out of the summer season with these marketing tips to encourage more interactions.
Here are 4 recommended tactics to keep your marketing strong and your audience engaged over the summer:
Retarget Ads
With increased sunshine, people are more likely to spend less time online, making it more difficult to drive sales and gain your consumer's attention. Luckily, there are ways you can optimize your strategy with this trend in mind. Retargeting your ads on Facebook and Google allows brands to engage with their visitors long after they have left your website. These targeted ads will keep your business at the forefront of visitors' minds while building trust and encouraging recent visitors to return to your site. 
Summer Holidays
Take advantage of the Summer Holidays and find ways to tie them into your marketing strategy. You can also incorporate National Holidays into your campaign that are interesting to your unique audiences. 
Building a sense of urgency by creating timer popups for holiday sales/promotions through targeted emails is another way to capture your audience's attention. 
Time to Experiment
Test out new, various methods with your audience during the summer months. This could be expressing appreciation to your customers through email campaigns, partnering with other businesses to promote products/services, sending out company merch like coffee cups or t-shirts, or pushing loyalty programs that incentivize sales during a typically slow period. 
Do not be afraid to take risks and step out of the box with your marketing strategies. Creative campaigns are a great way to connect with your audience and stand out from your competition. It's all about differentiating your company.
Take Advantage of Social Media
You may see a decline in engagement during the summer months, but do not let that discourage you and slow down your posts. Try to incorporate that fun summer feeling into your feed and create creative content that encourages your audience to engage. This could be a call-to-action, summer-themed hashtags, seasonal videos, or hosting a contest to engage your audience. 
Make sure to be posting consistently at optimal times throughout each week. Decreasing your post times can negatively affect your posting algorithm and ultimately who sees your posts. You may need to adjust your current schedule as your audience may be active at various times of day during these warmer months.  
Marketing in the summer is full of potential, so make sure that your company is taking advantage of all the great opportunities available. Summer is the perfect time to be creative and discover new ways to engage your audience while creating maximum exposure during this traditionally slow time.