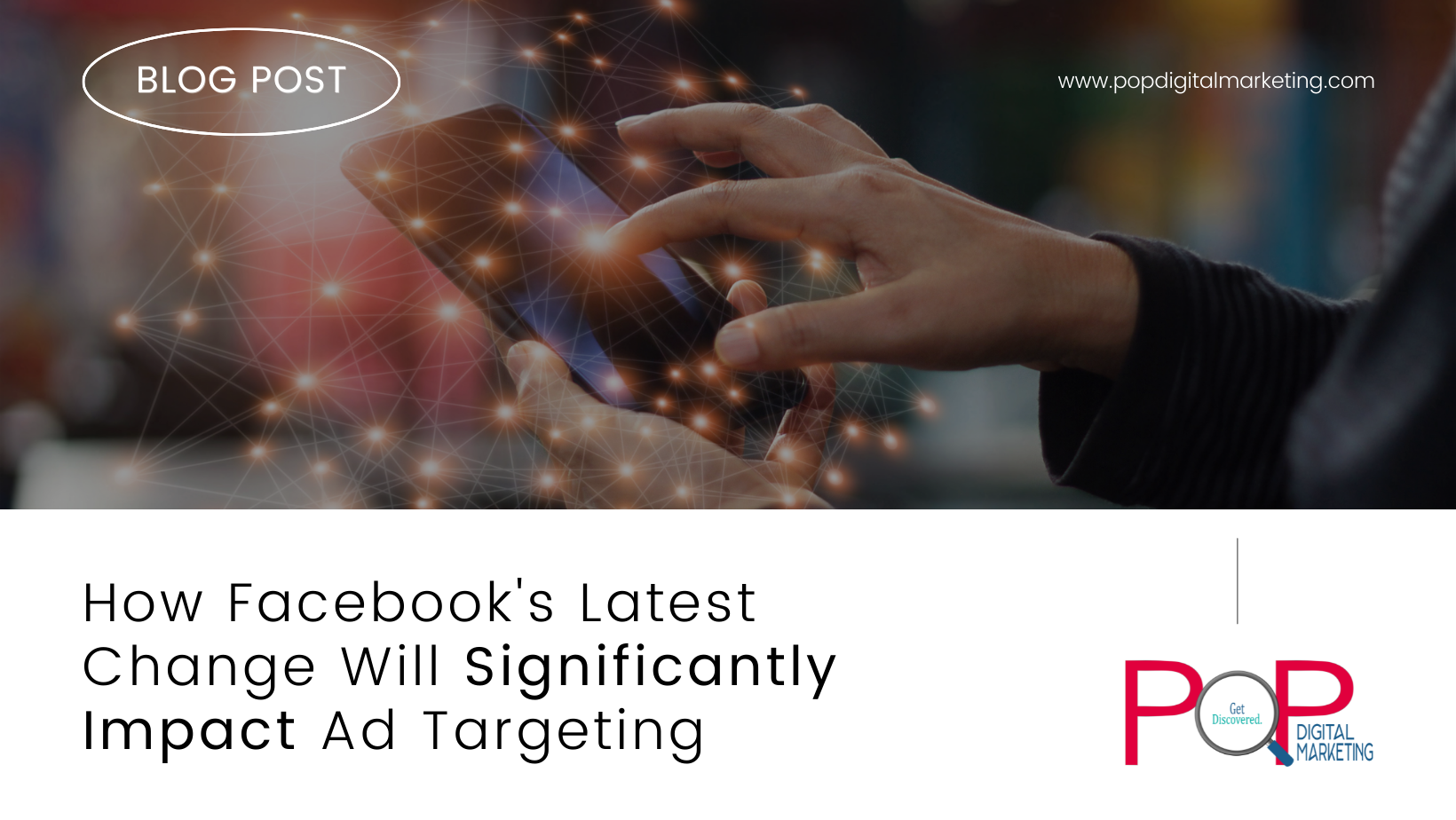 Meta for Business and Facebook just announced that beginning Jan 19, 2022, they are removing "detailed targeting options" from the Ads Manager Tool that would be considered "sensitive topics" such as: 
Health causes (e.g., "Lung cancer awareness", "World Diabetes Day", "Chemotherapy")

 

Sexual orientation (e.g., "same-sex marriage" and "LGBTQ+ culture")

 

Religious practices and groups (e.g., "Catholic Church" and "Jewish holidays")

 

Political beliefs, social issues, causes, organizations, and figures

 
For clients of PDM, many of which provide services in the healthcare, education or professional service  industries, this can have a negative impact on personalized ad reach. 
Thankfully, there are still ways to reach your audience: 
5 methods your company can implement to still drive conversions through Facebook Ads in 2022
Engagement Custom Audiences

: Reach people who have liked your page or people who have engaged with your posts in their News Feed. These people have already expressed a direct interest in your services or products and ads will yield a higher success rate if shown to them.

 

Location Targeting: 

If you own a brick-and-mortar or are advertising a local event, you can reach people in a specific vicinity using location targeting.  For businesses that offer services in the home, or companies that ship products, you may set your radius around serviced zip codes and your ad will be shown to people in those targeted areas.

 

Lookalike Audiences:

 Similar to Engagement Custom Audiences, Lookalike audiences can be built to target Facebook/Instagram users that fall under the same user categories as a seed audience. 

Use this option if you want to broaden your reach to people who share interests, locations and have purchased products or services similar to yours.

Website Custom Audiences:

You can build a list on Facebook Ads that retargets anyone who has previously visited your website. Using Website Custom Audiences is a powerful remarketing tactic that will increase your conversions by 56%. 

Customer Lists.

If you have already built customer email lists in your own CRM tool and have permission from subscribers to use their information, you can upload your lists into Facebook's Custom Audiences. This tool will help you target, retarget, and stay top of mind with old and new customers. 

 
Initially, once these changes take effect in January, you may experience a drop in conversions. However, if you set up your ads using any of the above approaches, you can avoid a big decline and keep your engagement and conversion numbers growing. 
Looking for help getting your ads set up? Reach out to a Pop Digital Marketing specialist and Get Discovered.