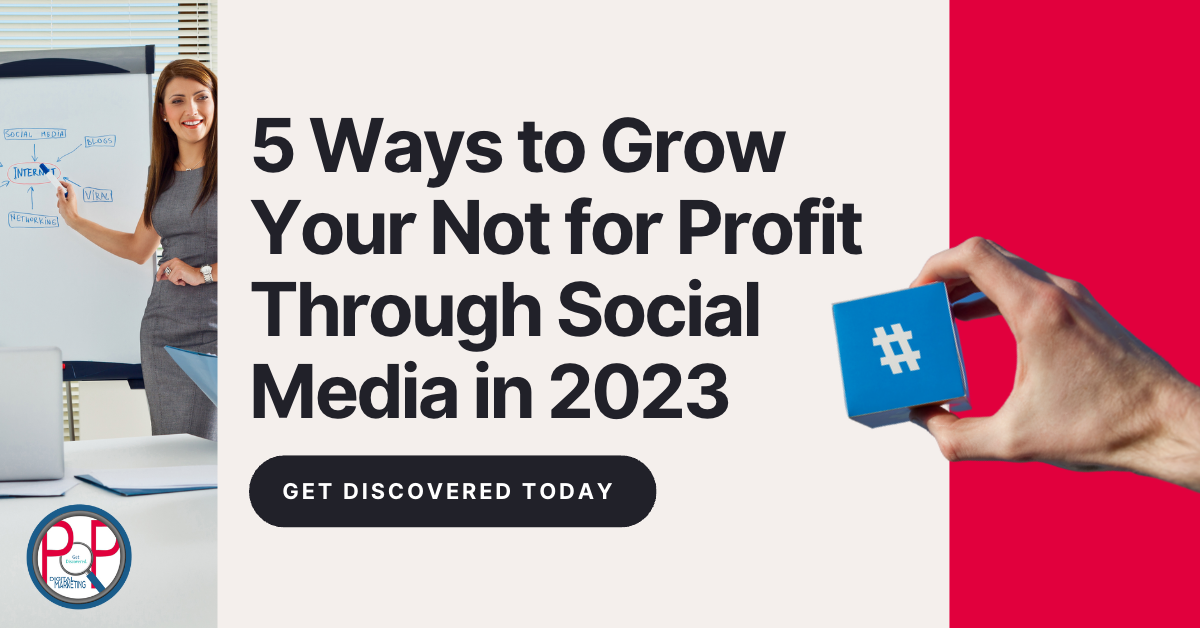 In today's digital age, social media has become an essential tool for nonprofits to reach and engage with their supporters. It provides a platform for nonprofits to tell their stories, share their mission, and connect with their audience in a more meaningful way. However, simply having a social media presence is not enough to grow a nonprofit organization. Here are five ways nonprofits can leverage social media to grow their organization in 2023. By following the tips in this blog post, you can use social media to connect with potential donors, volunteers, and partners, and raise awareness for your cause.
Audit your current social media platforms.
Before you can start growing your nonprofit organization on social media, you need to audit your current platforms. Take some time to assess your current social media presence and identify any areas that need improvement. Are you posting regularly? Are you engaging with your followers? Are you using the right hashtags? Once you know where you stand, you can start to make changes to improve your social media strategy.
Prioritize video content.
Video content is becoming increasingly popular on social media. In fact, video is expected to account for 82% of all internet traffic by 2022. If you're not already using video in your social media marketing, now is the time to start. Video is a great way to engage your audience, tell your story, and promote your products or services.
Use social media to tell your story.
Social media is a great way to share your nonprofit's story with the world to raise awareness for your caus. Share photos and videos of your work, interviews with your staff and clients, and behind-the-scenes footage of your events. The more people see your story, the more likely they are to get involved with your organization.
Engage with your followers and potential donors.
Social media is a two-way street. It's not just about broadcasting your message to the world. It's also about engaging with your followers and responding to their comments and questions. The more you engage with your followers, the more likely they are to stay engaged with your organization. Nonprofits can use social media to connect with potential donors and volunteers by sharing stories about your work, posting updates about upcoming events, and running online campaigns. For example, a nonprofit that provides food to people in need could post photos of the food they distribute, or a nonprofit that works to protect the environment could post updates about their efforts to clean up litter.
Use social media ads.
If you want to reach a wider audience and grow your business quickly, you can use social media ads. Social media ads can be a great way to promote your non-profit or services to a specific audience. You can target your ads based on demographics, interests, and even keywords.
Growing a nonprofit through social media requires effort, dedication, and a clear strategy. By developing a strong online presence, creating meaningful relationships with supporters, and using social media to share your mission, you can make a real impact and grow your organization. Embrace the power of social media in 2023 and take advantage of the opportunities it offers to expand your reach and achieve your nonprofit's goals. With persistence and a personal touch, your nonprofit can thrive and make a difference in the world.