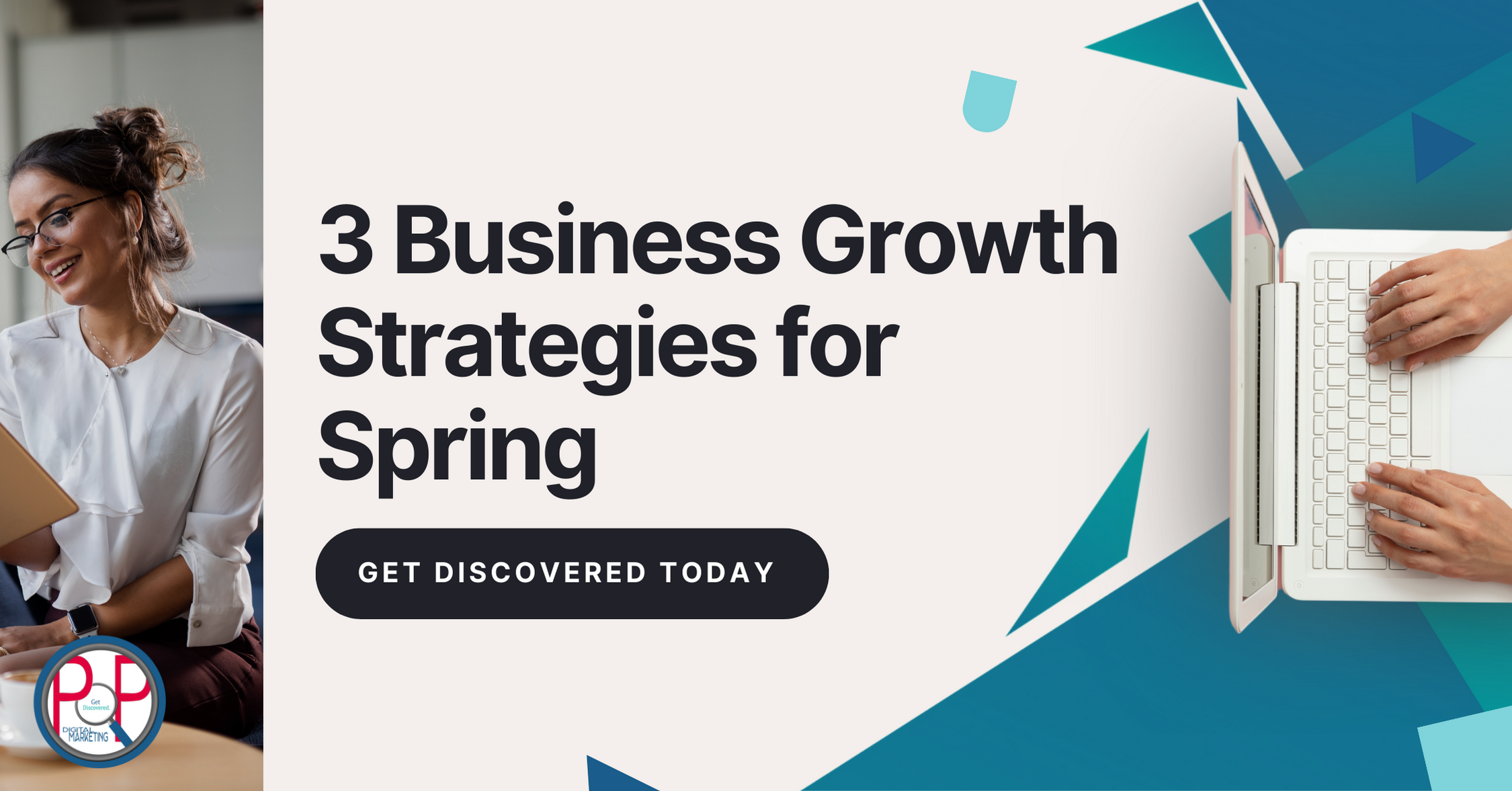 Running a business is difficult. Business owners take on so much to ensure they provide customers with innovative products/services backed by unparalleled customer service, lead employees to support growth, manage finances, build, and maintain business relationships, and find new ways for the company to grow and develop. 
Destress this Spring and watch your company grow with Pop Digital Marketing. At Pop, we give you the most innovative, precise, and result-oriented marketing strategies through our years of experience, dedication, and hard work. 
We guarantee results. Here are 3 growth strategies to implement as you make plans for the Spring. 
Increase Your Online Presence
How often should you be posting on social media? 
Every social post is not going to hit your followers' feeds, which is why it is important to stay active on all platforms as much as possible. This could be through Facebook stories, Instagram stories, posting a video sometimes, or just interacting with your audience through comments and replies. 
Social media is fast paced by nature, and content becomes obsolete quickly. While you do not want to overwhelm your following with too many posts, we see that a happy medium of 3-4 posts per week is optimal for staying top-of-mind. 
At Pop Digital Marketing, our team of social media experts can diversify your content to maximize engagement and engage with your audience to achieve the highest results. 
Write Blogs That Actually Encourage Clicks
Do blogs generate leads? 
Blogs are extremely valuable to generate leads, brand awareness, and SEO. A HubSpot study found that 60% of people read a blog at least once a week. Yet, blogging requires a lot of work. It takes time to develop topics, write your content, and format and publish your posts on a regular and consistent basis.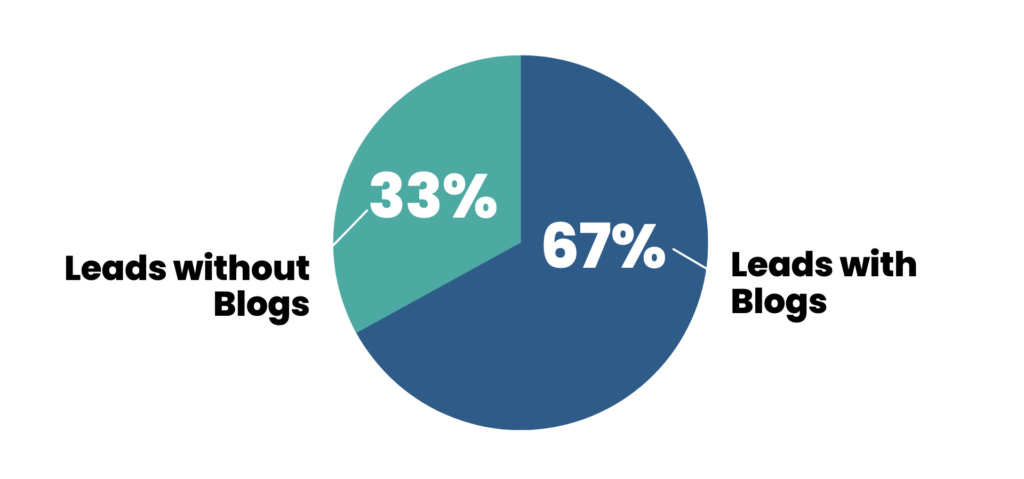 Blogs increase leads by 67% (Demand Metric). Blogging Improves your visibility. The more valuable pages you publish, the higher your page rank which means when leads type-in a search term that exists on your page(s), the chances of being seen are significantly higher. 
Blogs are a crucial part of content marketing but it's no easy lift. We have a fantastic team of writers that create and optimize blogs for SEO to yield maximum results for our clients. It is time to have consistent fresh and engaging content on your website that keeps your audience coming back. 
Email to Stay Connected
How often should you be reaching out to leads? 
Emails are effective in generating sales, enhancing customer or client engagement, acquiring new customers or clients, and creating consumer awareness and loyalty. Return on Investment or ROI for email marketing can be as high as 4400% (Campaign Monitor). 
If you are an e-commerce brand or have more than 10,000 contacts, 10-12 email per month is ideal. However, if you are a smaller business or service-centered company with less than 2,000 contacts, 3-4 emails per month is an ideal frequency. 
Creating an email is more than just a nice graphic and copy. There is so much that goes into email marketing behind the scenes. From developing an effective strategy, creating a lead generation funnel, building your referral lists, segmenting your audience by interest or activity, and creating click-worthy campaigns to collecting and analyzing the performance data. Our team at Pop Digital Marketing has the tools and knowledge to drive results. 
Finally, See the Results You've Been Waiting For 
This Spring, it is time to invest in results. When it comes to digital marketing, we do it all. Our team is constantly growing our knowledge base and technical skills to bring our clients the highest level of services available.  
Ready to see results and #GetDisovered? Contact us today to get started.