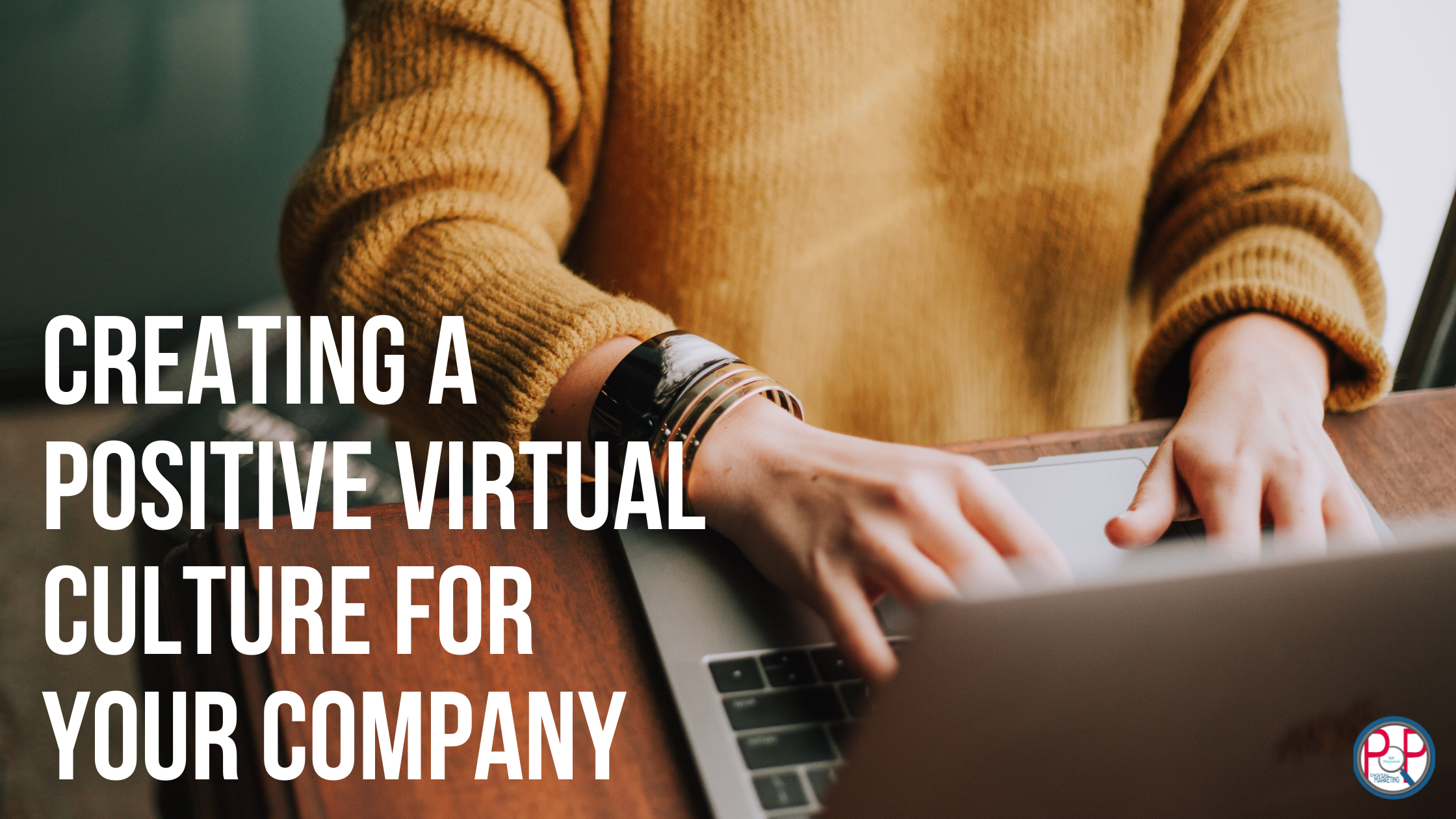 As 2020 wrapped over 50% of the American workforce had gone remote. According to a growmotely.com survey, 74% of employees expect to continue to work remotely indefinitely.  This has shifted the workforce to providing remote work from a once or twice a week perk to a full job expectation.
Organizations and companies who spent a good portion of the last 10 years building a positive in-person culture to attract and retain talent, now have to figure out how to transfer that culture online. To many, online access means more communication. To others, it leads to less interaction, less time to acquaint on a more personal level with co-workers, and ultimately less of a working relationship that generally builds comfort and positivity among staff.
One of the most underutilized marketing tactics is internal marketing. Get your team to love their work, their culture and they will organically market your company. So how do we modify our efforts of creating an in-person positive culture to that of an almost permanent positive virtual culture?
5 steps to create a positive virtual company culture:
Revisit your company values, and make sure they still align with how you now function remotely. If employees feel that their work experience is not aligned with what your values state, there will be a disconnect. If need be, rewrite your company values to support your new way of internal efforts.
Encourage open communication. Not like before. But really this time. Have an online wall of suggestions to make the company better and increase internal satisfaction. Microsoft Teams offers an excellent option for this through its "Channels".
Change your language. The way in which you refer to simple internal terms subconsciously sets the tone for each member. Take away terms like "daily tasks" that have a negative connotation to them. Use "Daily Goals" in your morning meeting language and end your days with each member noting their "Daily Accomplishments".
Create a positive online news board. Start progress tracking through a project management system like ASANA or Monday and share wins. This is where your employees get to share their accomplishments, co-employee gratitude, and more.
Keep planning company events. Just because your company is mostly remote now, does not mean you have to cancel all events. You can hold a slew of online team-building activities or if enough of your team is local and comfortable, you can still continue quarterly/yearly outdoor events. The goal is to keep the fun current and the excitement ongoing.
What's great about implementing all these ideas within your culture, is that these steps are all marketing tactics to increase internal brand happiness. Once your employees become accustomed to generating positivity virtually, it will trickle to their online actions as well. Those who were once reluctant to promote their work online are now embracing it and using the steps they found rewarding internally to promote where they work externally.
---
Ready to Get Discovered?