Our Company
Let's Join Forces
Pop Digital Marketing Is Made Up Of Creative Professionals With Experience In All Industries And Geographic Locations (That's Right, We Work Across The Oceans). All Projects Are Spearheaded By Our Founder, Robyn Ackerman To Ensure The Highest Level Of Results And Client Satisfaction. Regardless Of Your Company Size Or Budget, We Consider Our Team, Your Team. We Take Pride In All Our Projects And Work With You To Increase Your Campaign Effectiveness, Strategy Planning And Ultimately Your Company Revenue.In Addition To Our Management Team, We Employ Seasoned Graphic Designers, Content Writers, Creative Planners And Adword Gurus.
"I refer to my clients as partners because we are really part of the same team. Once we start working together, we set a goal and work as a joint company to achieve it!" -Robyn Ackerman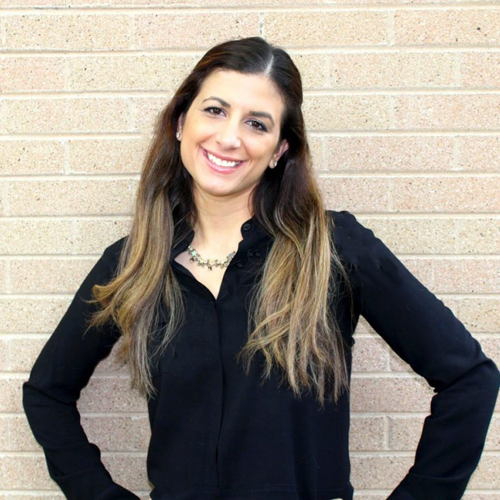 Robyn Ackerman is the Founder and CEO of Pop Digital Marketing, a company devoted to enabling businesses to learn, understand and implement best practice strategies in reaching their target market. Robyn is passionate about working in digital strategy, content development, social media, online marketing, branding, and website development. She utilizes her 18 plus years of experience and marketing certifications to consult and teach marketing professionals how to leverage the web and market their own company. Robyn has presented at many professional networking events, functions and company training's on all areas of Digital Marketing. Her greatest accomplishment is her growing family which includes her husband, three daughters, and son.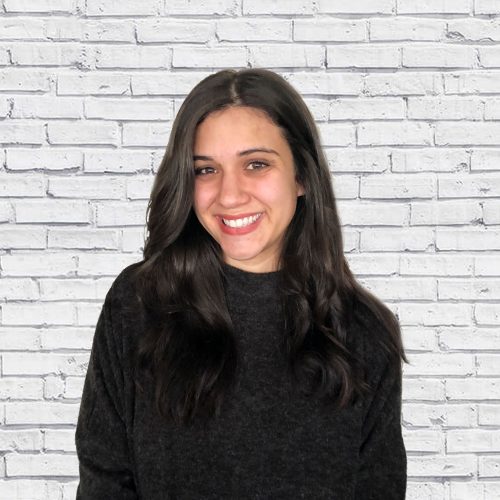 Kaitlyn graduated from Ball State University with a background in Visual Communications and Marketing. Kaitlyn loves creating beautiful graphics specific to your business and marketing those designs across various platforms. Kaitlyn uses her graphic design talents and campaign expertise in Social Media and Email Marketing to increase brand awareness and take your business to the next level. Outside of Pop Digital Marketing, you can find Kaitlyn snuggled with her cat, enjoying a new local restaurant or in her craft room.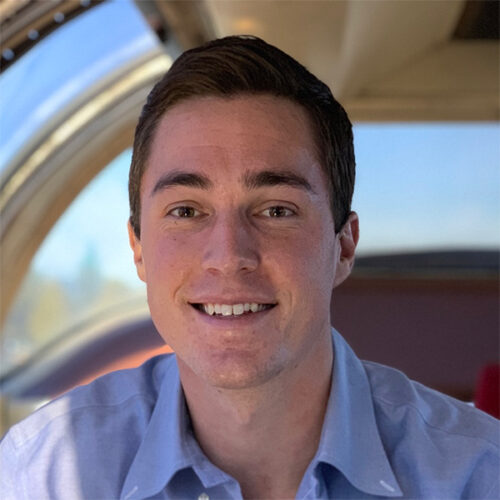 Brandon is a Website / Software Developer who studied Computer Engineering at the University of Illinois and has over 7 years of experience in the field. He is an expert WordPress developer and has developed websites from simple landing pages to 5,000+ product eCommerce solutions. Brandon has also worked in a large variety of different industries and enjoys bringing that experience to help future clients. Outside of development, he enjoys sports and is an avid skier. He is a very loyal Cubs fan and was in attendance when they finally won the World Series in 2016.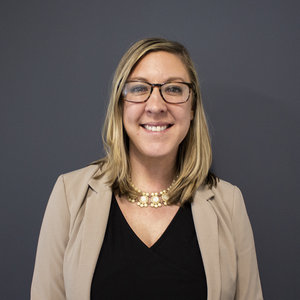 With 10+ years of experience as a Marketing Professional, Sarah has seen and done it all, including traditional print marketing, SEO, PPC, Paid Social, Programmatic, and so much more. B2B and B2C alike, she has worked alongside many niches of business, including Manufacturing, Ecommerce, Saas, franchises, publishing companies, down to mom and pop bakery shops. She's joined PDM to help expand our clients' businesses to all the endless possibilities that digital marketing has to offer. When she is not knee-deep in Google Analytics, she can be found curled up with a book, as she is an avid reader with an impressive book collection!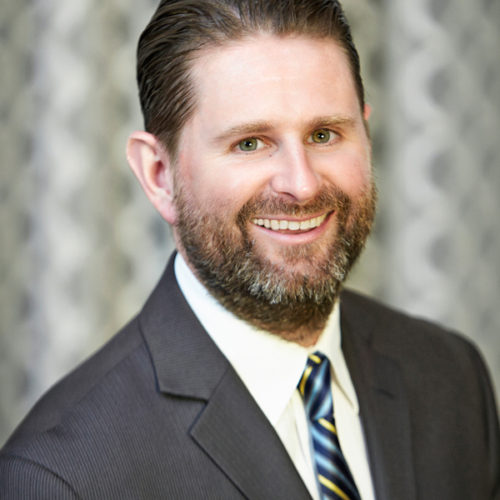 Scott studied graphic design & branding at Columbia College Chicago and has been a professional creative for 20 years. With a chameleon-like ability to coexist in both the art and corporate worlds, Scott has a two decade track record of making every client look their best, such as Visa, Starbucks, Hilton Hotels and most recently, Camping World. He appreciates all forms of art & design, from architecture to film, and once considered himself to be an aspiring comedy writer. Scott believes teaching is in his future though currently enjoys mentoring/coaching kids and collaborating with his family for school art projects and proposed children's books. He treasures time spent with his wife Suzanne and their 2 children, Jacob and Ellie. Scott is an avid cyclist and bike commuter, with almost 50,000 miles since '07 showing on his odometer. He is also passionate about music and all things Chicago.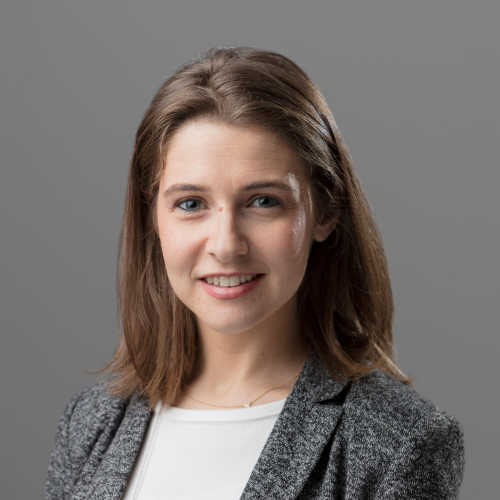 Adrianne is a Chicago transplant hailing from the wholly underrated state of New Jersey. She has over 10 years' experience in communications and public relations, including press release distribution and media outreach. She believes everybody has a story to tell and she loves helping businesses and organizations share theirs with the public. She has secured media coverage in national, local, and trade outlets, including The Wall Street Journal, Gizmodo, Good Morning America, and The Today Show. Adrianne enjoys spending time outside with her husband and three sons. When she grows up she wants to be a veterinarian.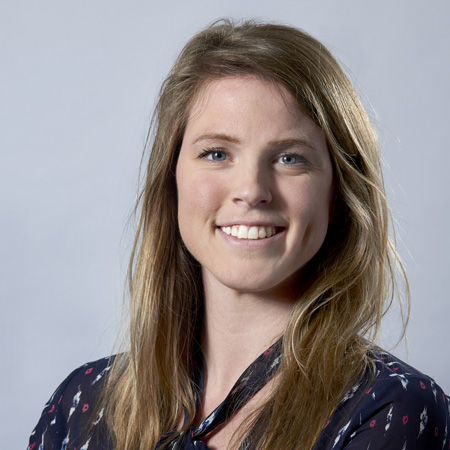 Born and raised in Michigan, Emily is a graduate and former student-athlete from Grand Valley State University. Her graphic design experience began in professional sports and also includes the higher education, entertainment, and automotive industries. She eventually made her way to her favorite city of Chicago, where she began freelancing and developed a passion for working directly with small businesses on their branding and marketing. She has a love for print design and collects more posters and magazines than she knows what to do with. In her free time Emily enjoys sketching new designs for her t-shirt company, playing any sport she can, exploring breweries around the city, and traveling.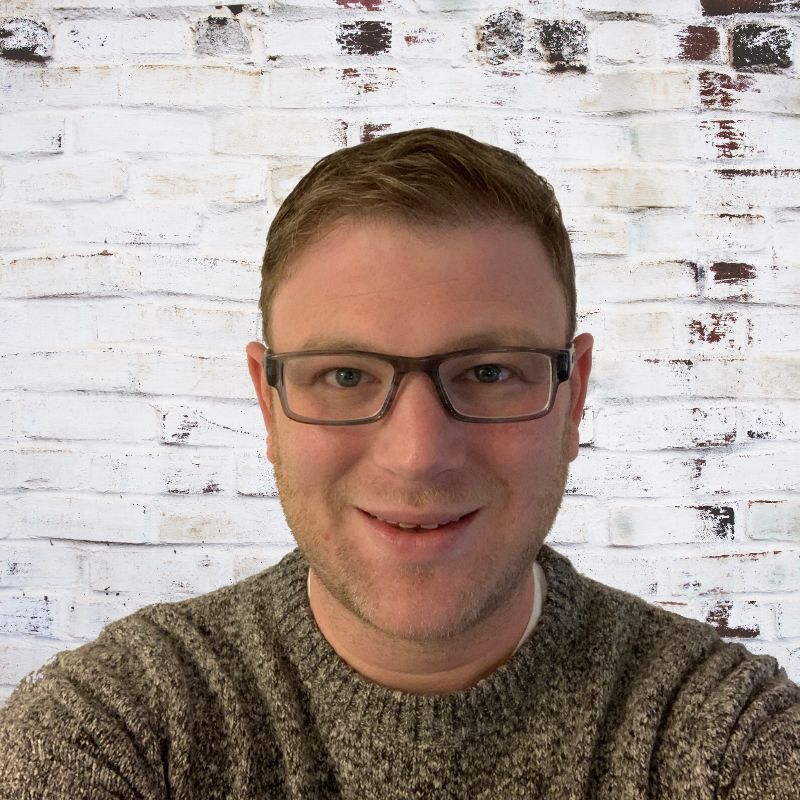 Andrew has over a decade of experience crafting narratives to engage readers and consumers. A wordsmith at heart, Andrew learned to love grammar and syntax at an early age. His schooling continued at Indiana University, where he studied Philosophy and Creative Writing. A Chicago native, Andrew returned home to write in advertising and marketing for clients and agencies of all sizes. He married his college sweetheart (who also happened to be his best friend in high school), and she gave birth to their first son in October 2017. While his greatest joy was unquestionably the White Sox winning the 2005 World Series, fatherhood is a close second. When he's not watching other teams destroy his beloved White Sox or Bears, he enjoys video games, comic books, and Shakespeare.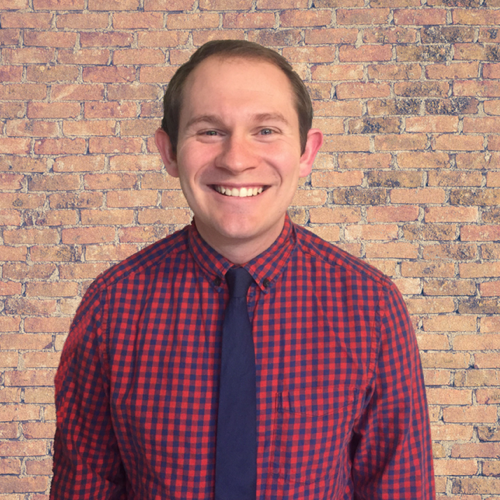 Tim studied integrated marketing communications at Roosevelt University and has been working in digital marketing for six years. In addition to his Bachelor's, Tim has earned the Yoast for WordPress certification, W3School's HTML certification, Managing Social Media Platforms certification from Harper College, and HubSpot's Inbound Marketing certification. Tim excels in digital marketing including SEO, content marketing, website design/management, social media strategizing/management, and email marketing. On a personal note, Tim enjoys running and spending time with his wife and daughters.