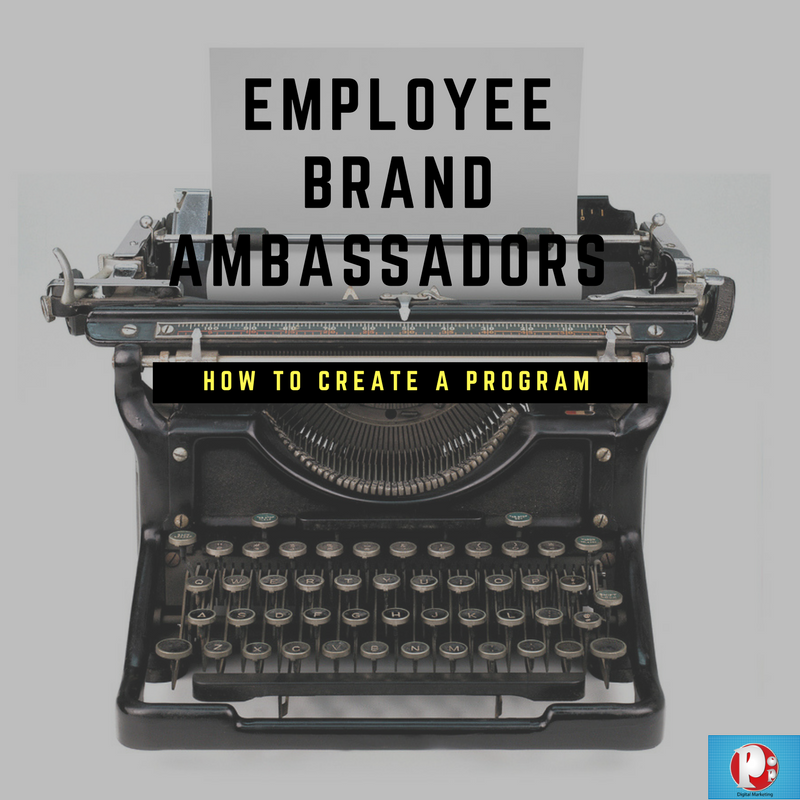 A couple of years ago, we posted an article on Word of Mouth Marketing https://popdigitalmarketing.com/word-mouth-marketing/.  The article explained the new wave of marketing tactics utilizing current "brand fans" through social media.
To reiterate, studies have shown that consumers are 65% more likely to choose a brand based on the recommendation of another customer or employee than buying from a brand based on an ad or company promotion.  Customers today rely on trust.  They trust other people, like them making every day decisions.  They trust people, not companies.
Benefits of an Employee Brand Ambassador Program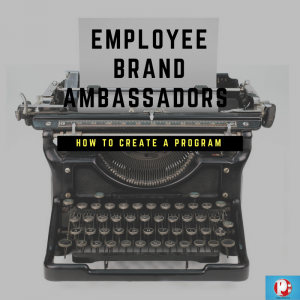 Building your brand takes consistency, time and a strong brand strategy.  It also takes a strong community of fans.  Your employees play a fundamental role in promoting your brand.  If your company is listed as the employee's workplace on Facebook, LinkedIn or other social media platform, each and every time your employee engages in anything, they are representing your company.  Once your brand strategy and brand promise have been developed, you must train your employees in what your brand story is.  What your company represents.  The problem your service or product solves.
Employee Silence is Loud
Your employees have the potential to expand your reach exponentially.  Silence speaks volumes.  If your employees never endorse your brand, that sends a very clear message to customers.  They don't love it. They do not believe in it.  If your employees are engaged in and passionate about promoting your company, they will "sell".   It makes people excited to be a part of something everybody loves.  It's also great for recruitment.
How to Build Your Employee Ambassador Program
Develop your brand. This is the backbone of your program.  You cannot continue until you have this set in stone.
Train your team. Your entire company must learn, understand and believe in your brand.  If they do not, it may signal that you aren't delivering your brand promise and need to re-evaluate either your brand promise or the process of your services/products.
Choose an Ambassador Leader. The Ambassador Leader is someone in your company that loves everything about coming to work. They already show their ambassadorship, share your company news online, have a strong following online and are an "influencer" online and off.  This person does not need to be in your marketing department and can be at any level of management.
Make the program optional. You only want people participating if they choose to. If it is forced on everyone, it will show.  The Ambassador Leader should assemble an Ambassador Team of employees that are excited to be a part of this new program.
Set expectations. Make sure the program has very clear and easy guidelines.  The easier the program is to participate in, the more employees will want to join.   If you are using an ambassador management system, provide each participant with a tutorial.  If you are not using a system, make sure create your own standard process.
Don't write scripts…..but have materials ready. Allow each team member to promote the materials in his or her own words.  Again, we want to work off trust.  If customers see everyone writing the exact same script, it becomes an ad, not a genuine referral.   If you are not using an Ambassador system, you can use google docs to place all the types of content/materials you want promoted, and track employees' efforts there.
Lead by example. Don't expect employees to be passionate about your brand if your top executives are not.  The leaders of your company do not necessarily need to participate in the program for rewards, but they absolutely should use the material to promote on across their various networks.
Measure and Reward. Make sure you have a measuring system set.  Hashtags are an excellent tool for measuring.  Choose a specific hashtag such as "PopDigitalMarketinglife" and check it on a weekly basis.  Your Ambassador Program should provide rewards as well.  Rewards must be attainable and set on a short term basis (people like immediate results).  Rewards can range from praise and recognition, gift cards, group lunches to elaborate gifts.