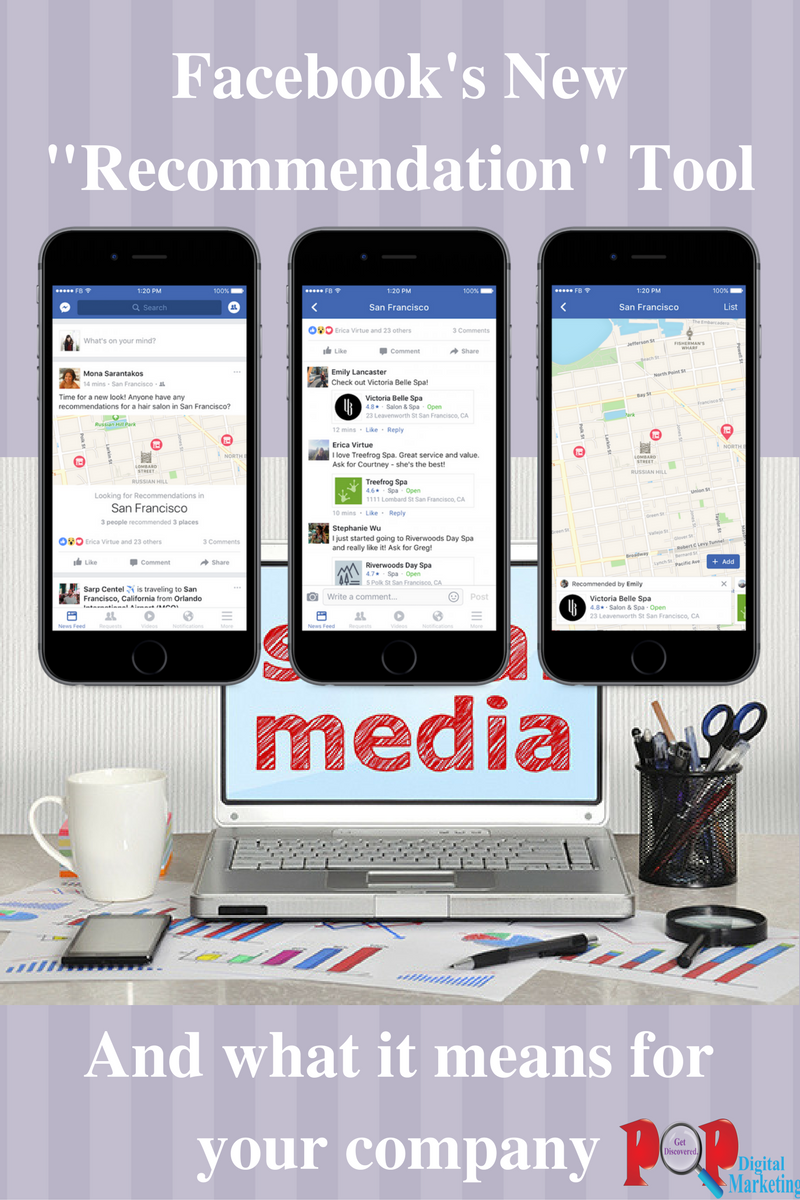 In October 2016, Facebook rolled out a brand new option to ask for "recommendations" on your personal feed or in a group. Facebook automatically detects words like "I need a recommendation" or "I am looking for" and converts the post into a distinct "recommendation" post that now includes an active map.
Benefits of the Recommendation Rollout:
For the everyday Facebook user, the new rollout is a quick and easy way to poll one's connections for nearby establishments offering the services they are looking for or events to attend. When a friend starts writing the name of the company they want to recommend, Facebook auto fills in the company page and will put a marker on the map above. It also provides quick links to that business page. Facebook is currently saving all this data to use in its next roll out of providing you with a tab of your friends' current recommendations all in one place.

This is beneficial to your business

because your customers are now able to easily promote your business to active seekers of your services! It also gives your company exposure to everyone else reading or active on the post. Your company is automatically linked, so you do not need to depend on the happy customer to copy and paste any website URLs which is a step often forgotten. Plus, if your Facebook page is set up using a CTA (Call To Action), the new visitors can convert immediately!
Potential Opportunities to Use it in the future:
As more companies build brand ambassador partnerships with happy customers, the new "recommendation tool" can be used as a simple and free tracking method. Once your page is mentioned, you will receive notification on who recommended you. Those insights will be key for rewarding your online referral sources.
Another impending future roll-out is rankings of places that receive recommendations. The more you get, Facebook will measure and eventually rank you in your industry with those numbers.